WELCOME TO
CUENCA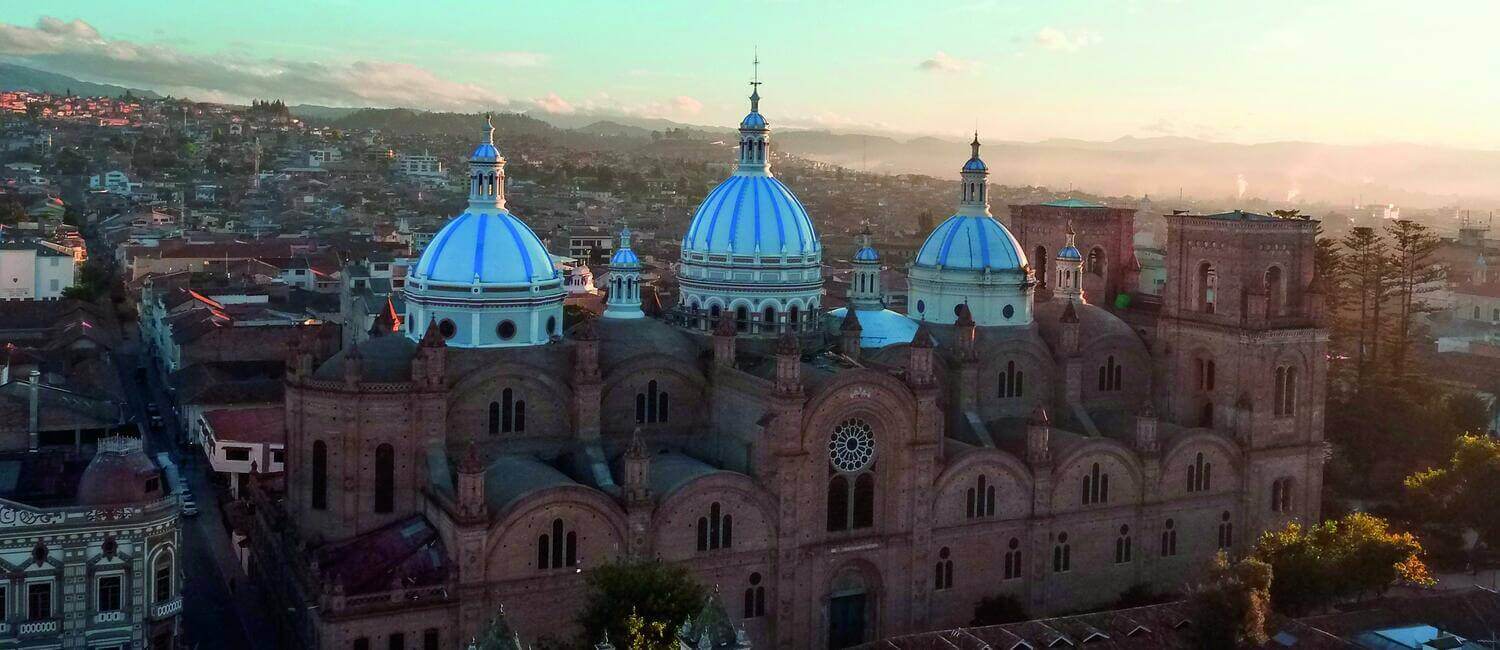 Discover Cuenca's hot spots
Cuenca has a lot to offer.
Cuenca's gastronomy is one of the most delicious in the world. Its own home flavors, grandmother's recipes, trends and fusions, make the dishes go beyond the famous rogue nickname, locro of potatoes, meats and delicious drinks such as agua de pítimas. Nowadays in the city you can enjoy in thematic restaurants, a great variety of flavors, satisfying the most demanding and fine palates.
When participating in L'Etape Ecuador, you'll enjoy the beautiful city center of Cuenca and its surrounding mountains.
The city of Cuenca is located at 2,538 meters above sea level with temperatures ranging between 14ºC and 18ºC, throughout the year. The valley in which it is located is determined by mountain systems of exceptional characteristics and presents a hydrographic system made up of four main rivers: Tomebamba, Yanuncay, Machángara and Tarqui that cross the city from west to east. Its inhabitants are the best hosts because every day they work for the rescue and enhancement of the customs and traditions of the city's neighborhoods, nature as a source of inspiration and relaxation, rurality as a new point of visit, and other characteristics. that make Cuenca attractive to new travel and leisure trends
You'll ride in a
CLOUDY AND SUNNY DAY
A GLIMPSE

OF CUENCA

In Cuenca we highly recommend you to spend time in the ancient city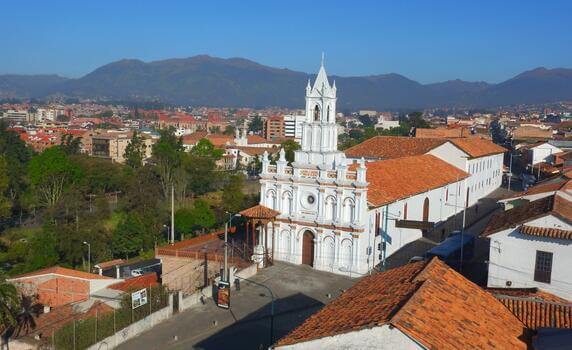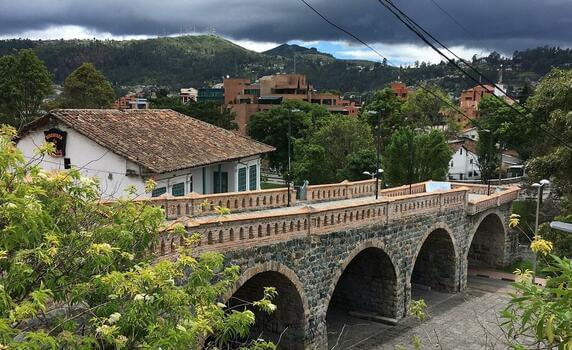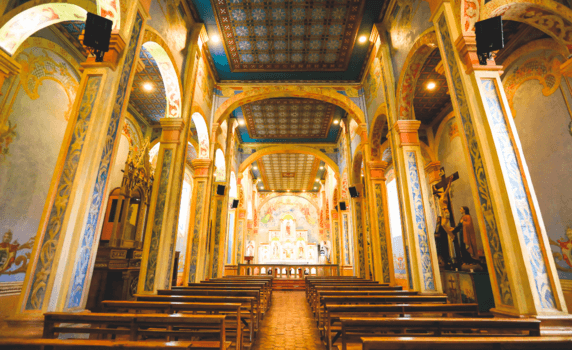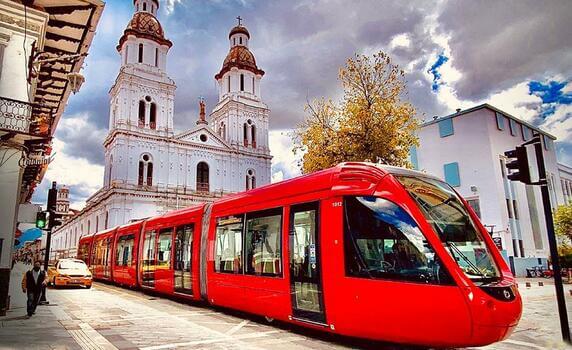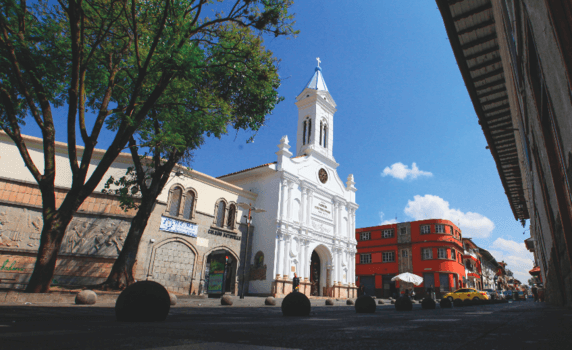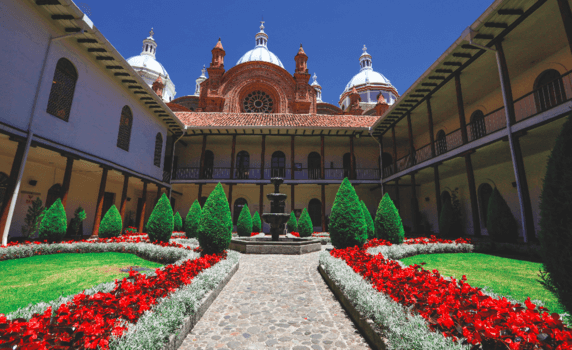 TIPS DE LA CIUDAD
Los sabores de los mercados
Estos espacios son alegres, coloridos y dan vida a la cotidianidad cuencana. En ellos se expenden todo tipo de productos campestres, comida típica y plantas medicinales. Varios turistas tanto nacionales como internacionales acuden a ellos para probar uno de los platos más solicitados: el famoso "hornado", acompañado de mote, tortillas de papa, ensalada y una gran variedad de jugos naturales. Los mejores mercados para visitar siguen siendo el 10 de Agosto, 3 de Noviembre y el remodelado mercado 12 de Abril.
La trucha del Parque Nacional Cajas
La experiencia gastronómica empieza por la parroquia Sayausí, donde varios restaurantes ofrecen el platillo estrella: la trucha frita y sus diferentes presentaciones. Esta parroquia se ubica al oeste de la ciudad, en la vía que conduce al Parque Nacional Cajas y posteriormente a la ciudad de Guayaquil. A lo largo de la vía, un sin número de establecimientos ofrecen actividades como la pesca deportiva y luego preparar el platillo en el mismo lugar.
Las cascaritas de la Don Bosco
Esta avenida está ubicada en el sector sur de la ciudad. Aquí se encuentra deliciosa comida tradicional como: el cuy asado, cascaritas de cerdo, sancocho, fritada y llapingacho, todo esto acompañado del infaltable "mote", icono gastronómico que representa a los cuencanos.
Los grills de la Calle Larga
Ubicada al límite sur del Centro Histórico de la ciudad, es una de las calles más famosas de Cuenca. En ella se ofrece una variada oferta gastronómica de carácter nacional e internacional. Aquí encontrarás restaurantes modernos que te sorprenderán, muchos de los cuales se especializan en asados y comida rápida.